* Customer needs to ensure inverter connected with home router in advance.The amber light will be solid on once wifi connection is successful.

* Customer can refer to the "WiFi connection guide" as well.
TO New Customer:

2. Tap Register to create account > select Enduser as system owner.Choose the right location of your area among "AUS/NZ&Oceania、Europe、other"

For examle:customer is located in Australia,please choose "
AUS/NZ&Oceania",Other means the customer is not located in either AUS/NZ nor the Europe countries.
E-mail will be the account name and password must inc letter and number
3. Portal jumps back to login page for log in once registration finish.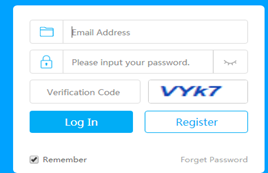 Create the power station for system owner:
Tap
Settings
on top right corner > Tap
Plant Setup
> Tap
Create

5.
Scroll down page to edit the power station name.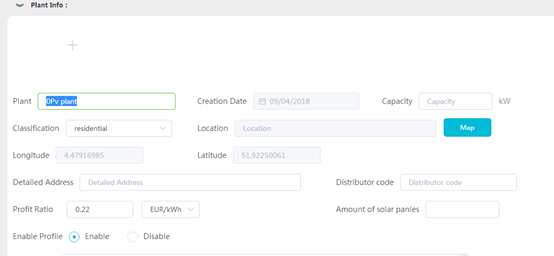 Click the
Map
for giving the station the correct location.
* Plant Name = The name of your station you want to given.
* Capacity = Total Solar system size.
* Profit Ratio = For example: AUD/Kwh, your feed in tariff. This needs to be confirmed with local installer or utility company.
6.
Submit
station info and jump to Add device (inverter) page automatically by taping Add.
7.
Add the Inverter Model, Serial Number and Check Code on the page (all info can be found on right side of inverter label).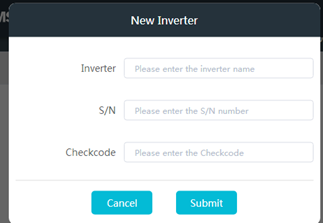 8. Click
Submit to complete the registration.
TO Customer who has Goodwe Portal Account before:

1. Directly Log in by using the old account name and password.
The SEMS request the E-mail as account name for login.
For customer whose account has not been bundled with E-mail, SEMS reminds customer to bundle with E-mail. Follow the pop out window to bundle with E-mail and
log in with the NEW E-mail as account name.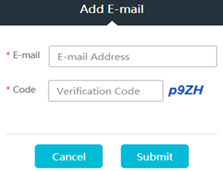 For customer whose account has been bundled with E-mail before, SEMS will remind the bundled E-mail and customer use this E-mail as account name for log in.
Any issue during the registration process, please contact with Goodwe Australia local team.