Via APP
Preparation
a. Power Wi-F¡ inverter on;
b. If you are configuring Wi-Fi inverter, make sure the yellow led on front cover is blinking;
c. Power Wi-F¡ router on;
d. Search for the keyword "SEMS Portal" from Google Play Store or Apple App Store, download and install the latest version of the monitoring software for free.
e. As app keeps updating always, please visit latest version guide doc by
http://en.goodwe.com/Public/Home/Wi-Fi Connection Guide.pdf
Note: lf any problem during configuration, Please refer to the relevant content in the FAQ.
1. Click 'WiFi' Configuration' in login page.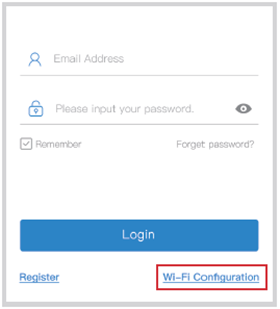 2.

Or click the third one in tab bar.




3.

Power on Inverter, then click'Next'.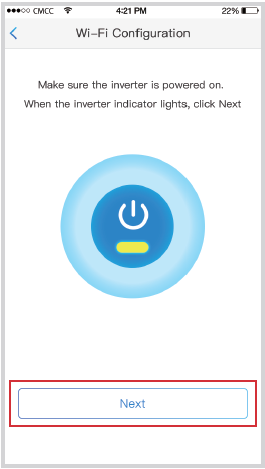 4.

Click 'Go into WLAN setting interface'.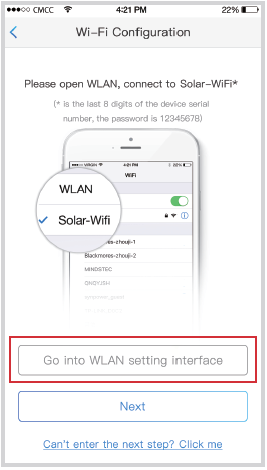 5. Connect to Solar-WiFi(password: 12345678) back to App.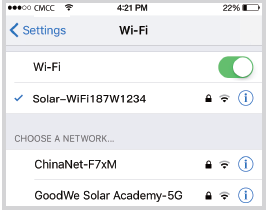 6. Click 'Next'.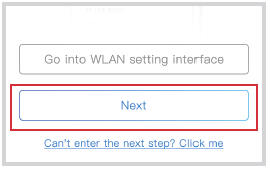 7. Select your WiFi network.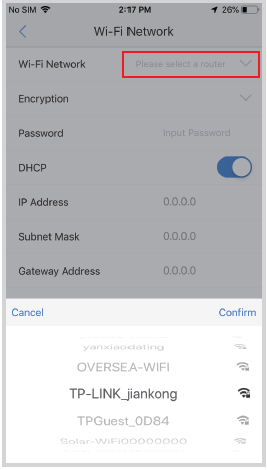 8. Enter password, and click 'Set'.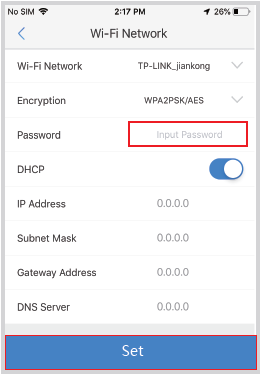 Note: If you want to set a specific IP to the inverter, switch off DHCP and manually input the IP address, etc.
9. Read the hint before click 'ok'.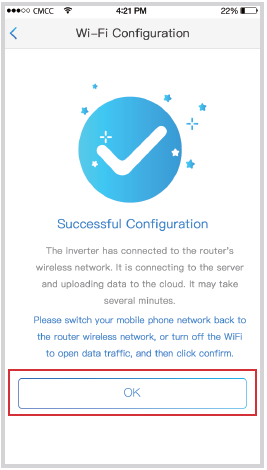 10. If it fails, you can 'Reconfigure' or view 'Configuration help'.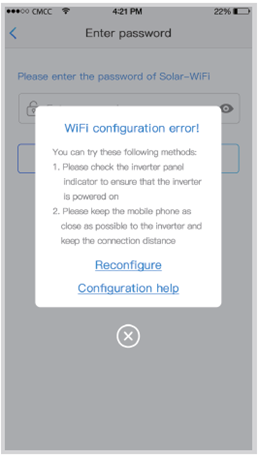 11. Follow up the instructions and try again.