SEC1000: Export Power Limit and Load Monitoring setup

Dear Customer,

With the following instructions, you can setup the Export Power Limit and the Load Monitoring on your PV System.

To setup properly the SEC1000, please check and confirm the following points:

1. Confirm the correct installation of the RS485 line between the inverter and SEC1000. Observe the manual of the inverter.

2. Download and install the software Promate from GoodWe's website: www.goodwe.com/downloads.asp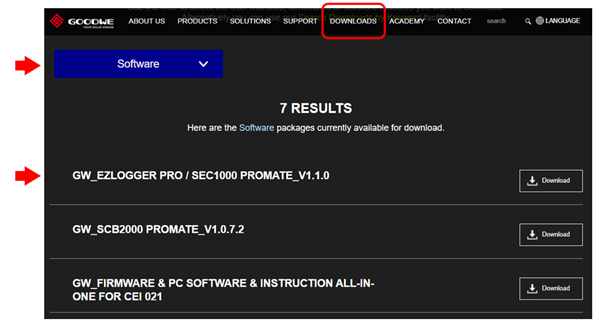 3. Connect an Ethernet cable to your laptop and the EzLoggerPro Ethernet port

4. Set up your computer's Ethernet connection before using Promate software


5. Connect the computer to the Ethernet port of the EzLoggerPro and press the "Reset" button of the EzLoggerPro (press > 10 sec.)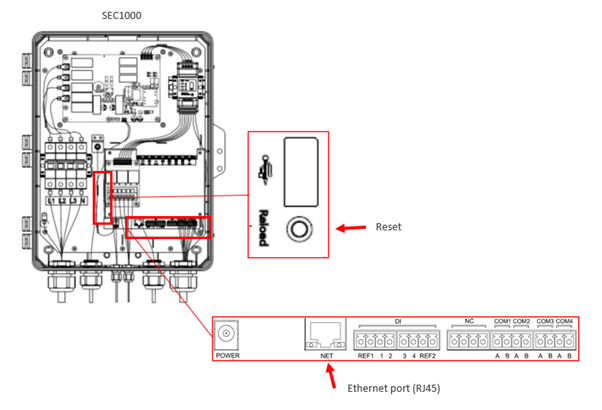 6. Watch the LEDs: Right to left sequence is correct. Press the button Reset again, if needed.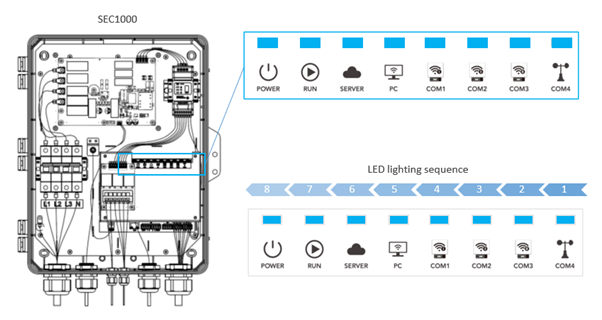 7. Open the software Promate and wait a few seconds: the LED "PC" will light up if the connection is correct.

8. Check the connection status with the equipment.

9. Activate the corresponding COM port, indicate the number of connected inverters (RS485) on the activated port and confirm.



10. Refresh the list of inverters and check that all inverters connected via RS485 are displayed. If an inverter is missing, you must check that it is correctly installed and connected to the RS485.

11. Click on the "Export Enab" box. Input the power of the PV system in the "Total Capacity" field, and the export power to the grid in the "Power Limit" field:

o Without grid export: "0 kW"

o With export to grid: P Limit > P Total Capacity

o Confirm "Set"

12. Select the corresponding analysis option:

o Scan each phase: by phase

o Scan total of three phases: for the total number of phases (suggested)

o Confirm "Ok"

13. Indicate the ratio of the current transformer installed. Confirm "Set"

14. Confirm "Get Data" and check the values shown:

o Power (+): export of energy to the grid

o Power (-): import of energy from the grid

o If there is any inconsistency, check the installation of the CTs

15. Proceed according to IP connection type: static or dynamic.

16. Disconnect the computer from the SEC1000 and connect the router cable to the ethernet port of the EzLoggerPro.

Please, do not forget to add the SEC1000 properly to the PV plant created on SEMS.